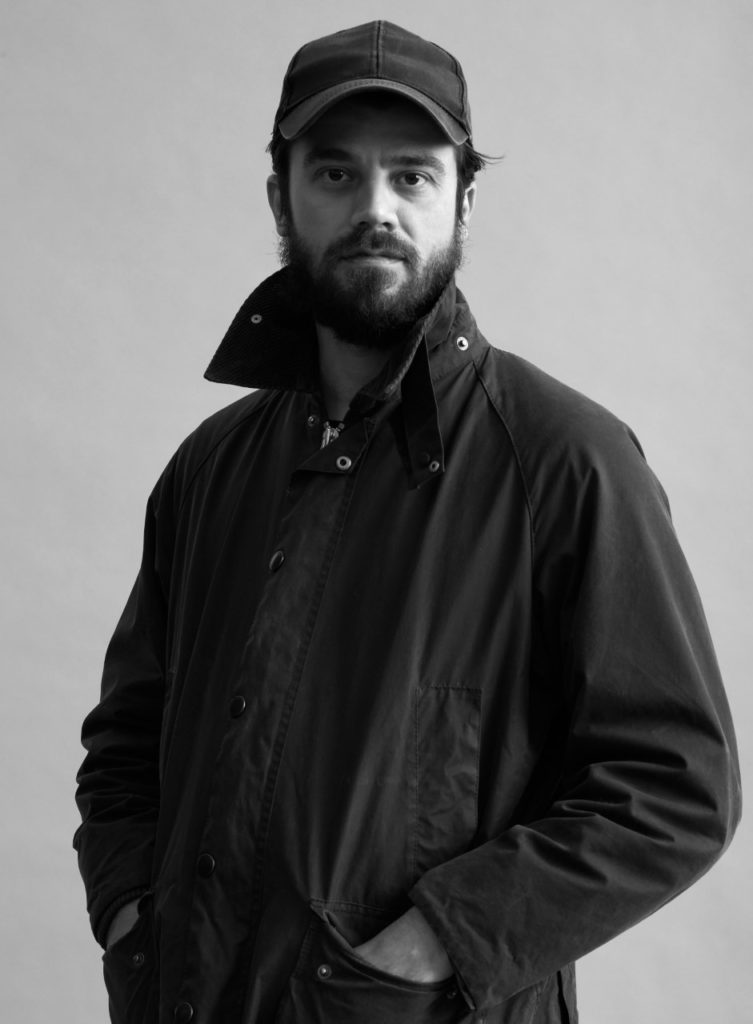 "At the moment blockchain and NFTs "smart contracts" are the safest and most transparent system that we can use online. In such a self-referential historical moment, the possibility of using such an immediate, transparent and safe tool will give life to a new ecosystem; through an innovative digital asset, we could expand the art market into a more democratic and inclusive one. I believe that all of us "artists & collectors" will benefit from this new tool."
---
Tell us a bit about your background and how and why you became a co-founder in this revolutionary start-up?
My background is photography. After my studies in communication, I moved to London where I attended a photography course at the London College of Printing. From there I started my apprenticeship, years assisting various artists. I had the opportunity to collaborate with many creatives and to travel a lot; for over a decade I have dedicated most of my time to confronting myself, learning new techniques, and establishing new relationships. One of these is my friendship with Cesare Bianchetti, which has bound us for many years.
At the beginning of spring 2021, Cesare started talking to me about Blockchain Technology and NFTs "new technologies to guarantee the uniqueness of a work of art through a digital certificate"; I immediately understood that it was an innovative project because the idea of ​​using a technology that guarantees such a unique certification stems from a need, that of democratizing an art market that not everyone has access to today, which has always been managed and controlled by those so-called few "gatekeepers". The initial idea was to create a simple, immediate and accessible system for everyone, in total self-management, shareable around the world. A digital "agorà" of international artists and collectors who can interact directly, buying and selling works of art, creating a new market.
As an artist, why do you think it's important in this historical moment for artists to join this platform? What are the benefits and implications of blockchain technology for the art market?
I have always thought that if every artist had the opportunity to exhibit their works in multiple channels, the sales potential would increase accordingly. The classic monetization process is tiring, it takes a long time to communicate with gallery owners, and being able to participate in fairs or competitions requires energy and investments that not everyone can deal with. The art market is still very selective today, so it's useful to consider new tools, especially if they are innovative, safe, direct, and accessible. The Uncontaminated platform wants to create a new community of artists and collectors, where it is possible to interact directly through a simple and intuitive mechanism, offering a large heterogeneous pool of contents. Blockchain technology guarantees the unique certification of the work through NFTs, protects artists through so-called "smart contracts" and guarantees collectors an authentication of the work, a unique value. It is the safest and most transparent system on the online market today.
As the co-founder how does your role influence the main goals of the platform when it comes to promoting new artists and generating an 'artist-friendly system'?
My job is to verify the author. First of all, as a system, we must guarantee our collectors the certainty that the users are real artists, and thanks to the certification of the artwork we must ensure a unique value. As content manager, my role is to directly invite artists to the platform, explain the mechanisms, and ensure transparency. At the moment the limited number of artists does not imply a selection but a verification. The strategy is to launch the Uncontaminated 'market place' with a heterogeneous catchment area, a wide selection of genres and contents; from the emerging artists in Italy to the established artist in New York; from documentary to conceptual photography, from portrait to landscape, from fashion to fine art. The basic idea is to provide the same tool in a short time to a large number of artists, offering the collector variety and certification of the contents and to the artist wide visibility and safety in the sale of his/her works. Our credibility is not guaranteed only by technology but above all by the added value of the content, which will be judged only and exclusively by collectors, without passing through any sort of filter.
By reading the white paper on uncontaminated.co we see you are in Phase I (Columbia) of the project, can you please go into further detail and explain how it works and when and how the next phase is planned?
As I mentioned earlier, the Columbia Phase is the first phase of the project, in which we are inviting artists from all over the world with backgrounds and content from different genres. We want to structure the platform with a sufficient number of artists who will together represent the INCLUSIVE message that Uncontaminated wants to convey.
With the launch of the marketplace, we will move on to the second phase of Columbia, we will introduce the possibility for every artist, photographer, and video-maker, to subscribe to the platform by making a direct request. Through a verification protocol, we will make sure that the artist applicants are authenticated.
How do you think this platform will influence the choices collectors make when collecting photographic and video art as NFTs? And how does uncontaminated facilitate the relationship between artists and collectors in general?
I believe that by nature Uncontaminated is very sensitive not to contaminate the artwork through marketing strategies, but rather that it gives total transparency and freedom to its collectors in judging the works through a direct and safe system. Our task is to expose the platform to a wide audience, guaranteeing the authenticity of the work through a certificate. The same certificate that gives value to the work itself. By creating direct communication between artist and collector, we let the content become the added value of the works. "Each story has its own path and the result is in the content of each work".
Finally, what advice would you like to give hesitant artists about joining uncontaminated.co and where would you like to see the start-up position itself in the near future?
Blockchain technology is a new technology that, although it has already reached the ears of many, others still don't know the exact meaning of an NFT. Uncontaminated is working to create a unique, accessible, and immediate platform, which can be used by every artist and collector to accelerate and guarantee the monetization process of art, as an alternative to all those systems already on the market. Today I believe, and I say this above all as an artist, to exclude the internet market's potential would be a wrong decision. At the moment blockchain and NFTs "smart contracts" are the safest and most transparent systems that we can use online. In such a self-referential historical moment, the possibility of using such an immediate, transparent and safe tool will give life to a new ecosystem; through an innovative digital asset, we could expand the art market into a more democratic and inclusive one. I believe that all of us "artists & collectors" will benefit from this new tool.